We offer the best service
Sheet piling consists of a series of individual panels with interlocking connections, driven onto the ground with impact to form a barrier.
Typically this is found in underground car parks or anywhere where vast amounts of earth has been excavated and the earth needs holding back on one side leaving the other side showing.
When left in its raw state steel piling will rust and become unsightly.
To prevent steel piling deteriorating and rapidly looking unsightly after installation, we will grit blast, apply a protective primer and add a further protective coat or decorative coatings such as micacious iron oxide or others as specified.
Apply Protective Primer & Protective Coat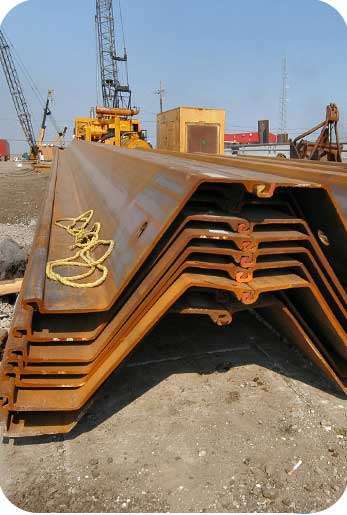 Quality is an integral part of Sand Blasting Services business principles. These principles guide our actions to deliver products and services that are safe, compliant and preferred. They are essential for the achievement of our ambition to be recognized and trusted to offer products and services that enhance the quality of life and contribute to a healthier future.
Our commitment is to never compromise on the safety, compliance and quality of our products and services. This requires everybody to be engaged, to understand their responsibility and to be empowered to take action in order to protect individuals and families, our customers and our company.