Sandblasting Services specialise in oak beam and timber restoration in listed buildings and barn conversions.
We have a great deal of experience in the cleaning of oak beams and timber. Whilst the array of cleaning methods available to the blast cleaning company is broad, Sandblasting Services' preferred materials for oak beam cleaning have been selected for their ability to achieve the required finished standard to the woods surface.
In addition to cleaning the timber to give a more pleasing impression, the process also allows for effective woodworm treatment. Similarly, paint removal allows for the effective application of fireproof coatings.
Barn Conversions & Listed Buildings
On a number of projects we have encountered doubts from planning officials about the process in general and its ability to clean oak beams of highly important and treasured buildings without causing damage.
We have been able to demonstrate that we can operate effectively with the gentlest combination of cleaning pressures and media in order to remove years of paint and dirt to reveal the beauty of the wood beneath.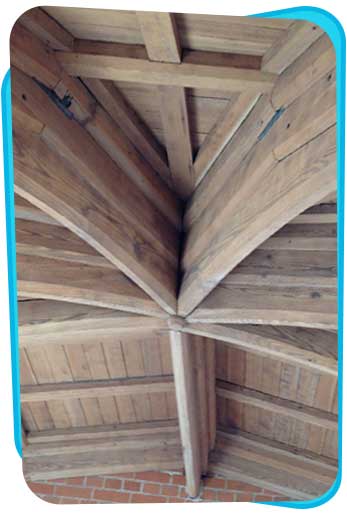 Quality is an integral part of Sand Blasting Services business principles. These principles guide our actions to deliver products and services that are safe, compliant and preferred. They are essential for the achievement of our ambition to be recognized and trusted to offer products and services that enhance the quality of life and contribute to a healthier future.
Our commitment is to never compromise on the safety, compliance and quality of our products and services. This requires everybody to be engaged, to understand their responsibility and to be empowered to take action in order to protect individuals and families, our customers and our company.